Range Recognized as NTCA 'Marketing eXcellence Award' Winners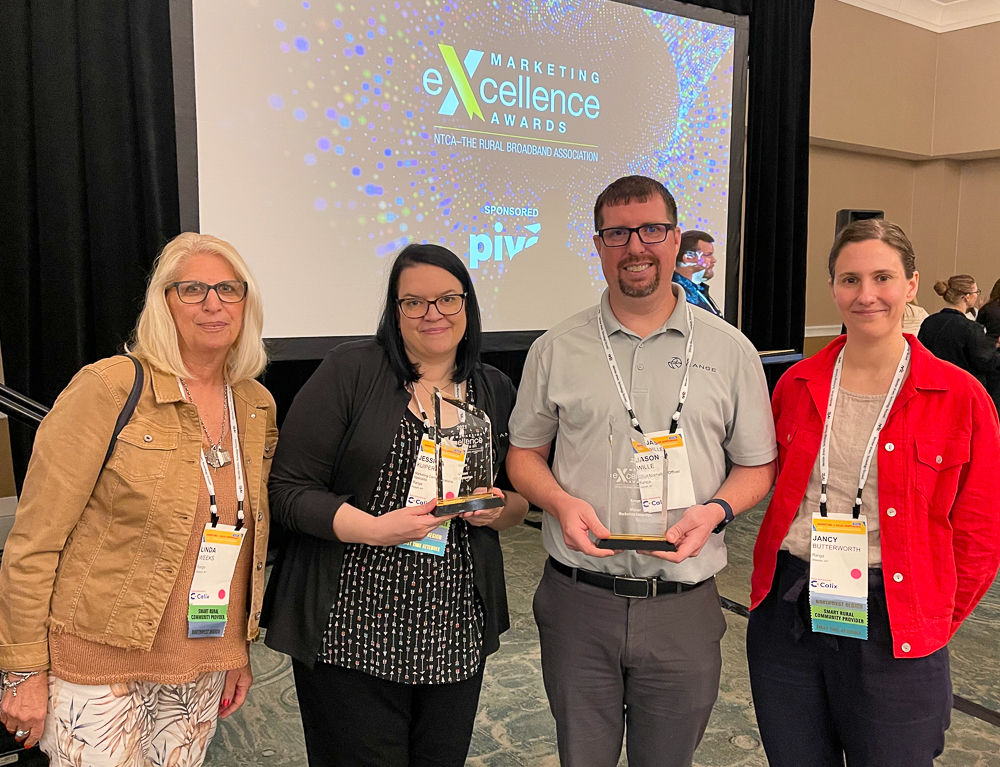 NTCA–The Rural Broadband Association recently recognized Range as the winner of the NTCA Marketing eXcellence Awards for Marketing Campaign and Public Relations Campaign.
Range is a member of NTCA, the premier association representing nearly 850 independent, community-based telecommunications companies in rural communities across America. The Marketing eXcellence Awards recognize the vital role marketing, sales and communications play in the broadband industry and are announced annually at NTCA's Marketing + Sales Conference.
"Small, community-based providers have been hard at work for decades to connect their neighbors, and it is more important now than ever before to tell that story," said Shirley Bloomfield, NTCA's chief executive officer. "I want to congratulate Range for its excellent work in communicating with their customers and communities. Thank you for your contributions to our industry."
"These two awards are the result of hard work by a passionate and dedicated team at Range," said Jason Wille, Range's Chief Marketing Officer. "I am so proud of the marketing team and our entire organization as we strive to bridge the digital divide in rural America. These campaigns connected with each and every Range customer.
The 2021 Marketing eXcellence Awards are sponsored by Pivot.